Po zwrocie
MacBook Air 13 Retina i5 8GB 256GB Truetone A1932 2019
4 100,00zł
Intel Core i5-8210y 1.6GHz processor

8 GB RAM (DDR3 RAM)

256 SSD

Screen type Glossy, LED

Screen diagonal 13.3 "

Screen resolution 2560 x 1600

Intel UHD Graphics 617

Graphics Memory Size: Shared memory
Darmowa dostawa
Możesz zwrócić towar w ciągu 14dni
+48 608 694 244
Faktura VAT 23%
Opis
Dodatkowe informacje
Opinie (0)
Najczesciej zadawane pytania
Opis
The device may have small scratches on the housing. The device is fully tested and fully functional, just like new.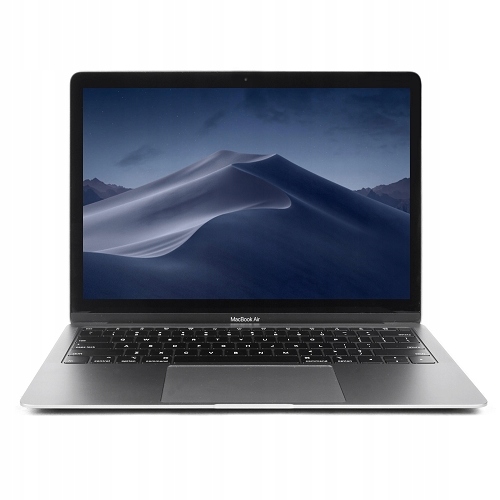 Intel Core i5-8210y 1.6GHz processor

8 GB RAM (DDR3 RAM)

256 SSD

Screen type Glossy, LED

Screen diagonal 13.3 "

Screen resolution 2560 x 1600

Intel UHD Graphics 617

Graphics Memory Size: Shared memory
The display with a resolution of 2560 by 1600 has 4 million pixels and makes an electrifying impression. The images reach an unprecedented level of realism and detail, and the text is incredibly clear. True Tone technology automatically adjusts the white point on the display to the color temperature of the environment. As a result, websites and e-mails are as comfortable to read as printing on paper. With 48 percent more colors compared to the previous generation, everything you see on the screen is stunning with the intensity of colors and the richness of details. The glass surface of the display reaches the very edges of the housing. As a result, the bezel is 50 percent narrower and does not distract attention from the screen.And there is a lot to see.
the innovative security and convenience that Touch ID provides are now intrinsic to the MacBook Air. Just put your finger on the Touch ID reader and your Mac will unlock immediately. You can access secure documents, notes and system settings just as quickly – without entering another password. Online shopping is even easier. To pay, just choose Apple Pay at checkout and put your finger on it. You don't need to enter shipping and payment information, and your credit card details are never shared. With Touch ID, everything that needs to be kept private will be kept private. Dot.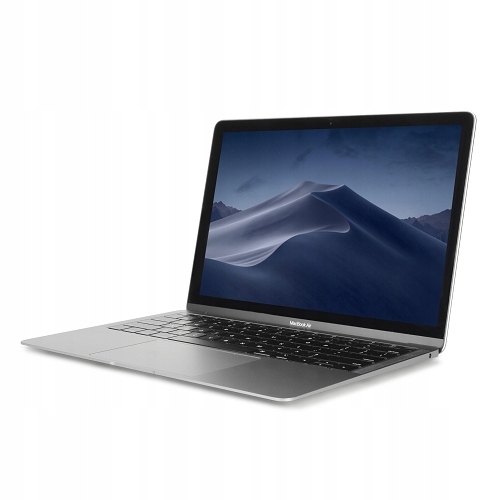 Light but full of power
The MacBook Air, although extremely slim (1.7 cm thick) and weighs just over a kilogram, is characterized by an exceptional durability of the battery used in it – it provides up to 12 hours of continuous operation! What's more, a battery left uncharged can keep the computer on standby for up to a month. Waking the computer from sleep, even after such a long time, is very smooth. This is due not only to the processor used, but also to flash storage, which is up to 17 times faster than standard hard drives.
New quality of using the web
The hallmark of the MacBook Air series ultrabook is the use of the latest 802.11ac Wi-Fi wireless interface technology. What does this mean in practice? Much greater range and up to three times faster Wi-Fi speed, and thus unprecedented quality of work. The speed and stability of work in the internet is also guaranteed by the use of a dual-core processor – Intel Core i7, as well as the modern and efficient Intel HD Graphics 6000 graphics card.
MacBook Air speed
Apple Macbook Air comes with SSD storage that's up to 17 times faster than the 5,400 rpm drives found in standard notebooks. From now on, the computer will respond to your commands immediately, and waking the Macbook Air from sleep will be instant.
MacOS
That's why only a Mac is a Mac.
macOS is the operating system of every Mac, designed to take full advantage of the amazing hardware capabilities of this computer. It is perfectly easy to use and simply, or rather remarkably, beautiful. There you will find a whole collection of fantastic applications that you will enjoy using every day. And iCloud and a host of other innovations to make your Mac, iOS devices, and Apple Watch work together perfectly.
Universal Clipboard – Copy to one device.

Paste on the second.
Copy photos, videos or text from apps on your iPhone. Then paste to another app on your Mac. Or vice versa. No extra steps. Copy, paste – normal. What will you do when you find a great recipe while browsing the Internet on your Mac? You will paste the ingredients list into the shopping list on your phone.
Auto Unlock – Log in before you sit down
You can log in to your Mac with your Apple Watch in hand. Without typing a password. Need to answer the phone or pop out for a while? No problem – you'll be right back at work when you get back.
iClud Drive – Desk and Documents.

Available on all devices
You can open the files on the Mac Desktop straight from your iPhone. Starting today, your Desk and Documents folder, where most files are stored, can be automatically saved and updated in iCloud Drive. You'll always be able to access them from your iOS devices as well as from another Mac.
Picture in Picture – You do one and watch the other
Yes it is possible. From now on, you can drag a window with a running movie from Safari or iTunes to the desktop or to the full screen application. You can play the video in any corner of the screen and scale the window so you can easily see what's underneath it. You can be up to date with your favorite series and current correspondence. Or watch an important game while playing your own.
Additional information:
Aluminum housing

Backlit keyboard
What's included:
Apple MacBook Air

Original charger

Original box
Dodatkowe informacje
| | |
| --- | --- |
| Stan | Po zwrocie |
| Wielkość pamięci RAM | 8 GB |
| Multimedia | czytnik kart pamięci,kamera,głośniki,mikrofon |
| Komunikacja | Wi-Fi,Bluetooth |
| Złącza | USB 3.0 typ C,minijack 3,5 mm (audio) |
| System operacyjny | Mac OS |
| Rodzaj karty graficznej | Grafika zintegrowana |
| Typ dysku twardego | SSD |
| Pojemność dysku | 128 |
| Liczba rdzeni procesora | 2 |
| Model | a1932 |
| Seria procesora | Intel Core i5 |
| Ekran dotykowy | nie |
| Powłoka matrycy | błyszcząca antyrefleksyjna |
| Rozdzielczość (px) | 2560 x 1600 |
| Przekątna ekranu | 13.3 |
| Kod producenta | mvfh2lla |
| Typ | ultrabook |
| Kolor | szary |
| Brand | Apple |